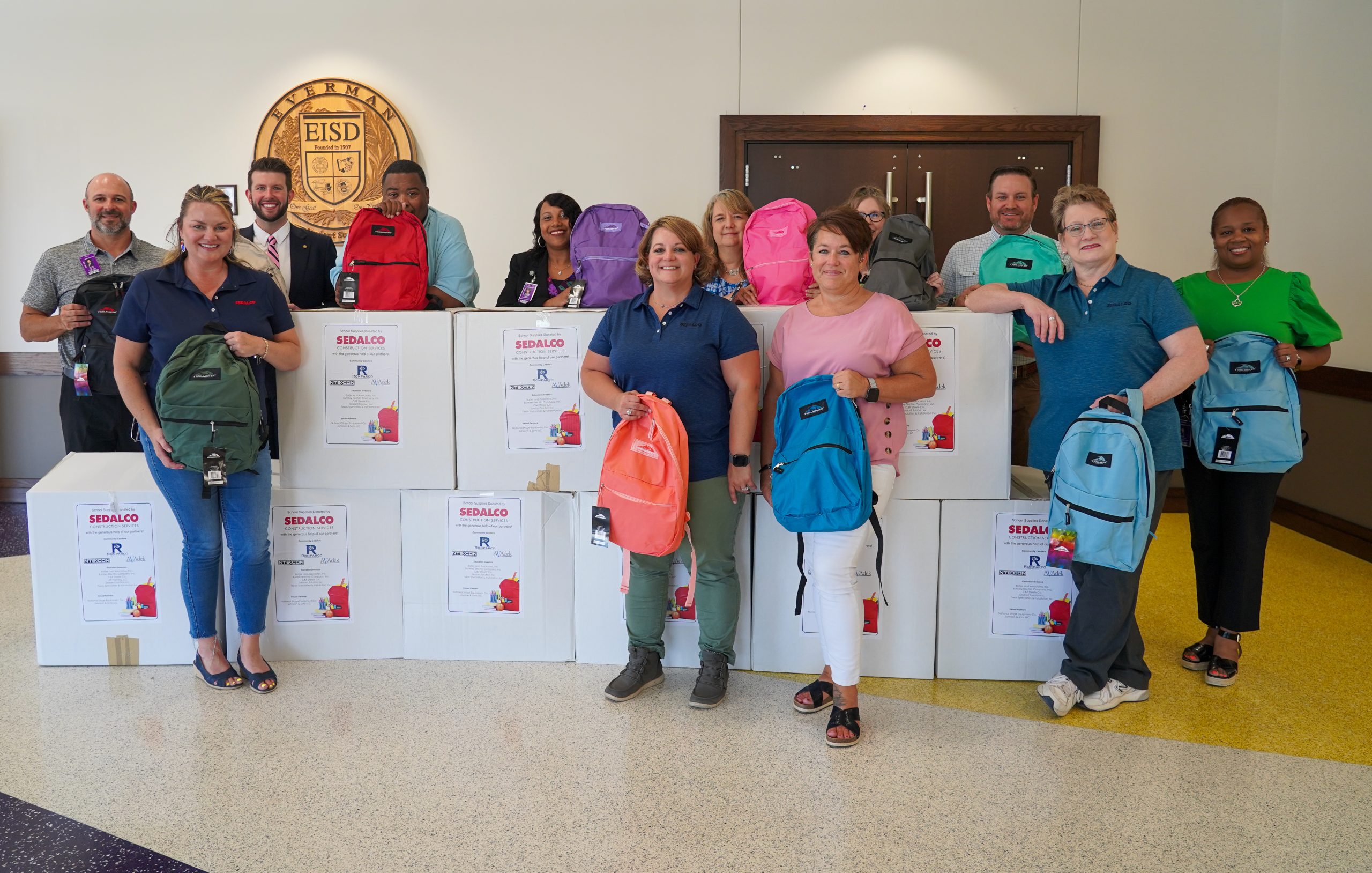 1,300 LESS BURDENS, 1,300 MORE SMILES!
For the 7th consecutive year, SEDALCO was able to impact the lives of thousands of Texas school children through our annual backpack and school supply donation.
Through our continued partnership with industry trade contracting firms who share our commitment for giving back to the communities we serve, we were able to donate 1,300 backpacks filled with school supplies to 6 different school districts. Many of these backpacks and school supplies will reside in buildings that we've previously constructed, highlighting our commitment to improving educational learning environments long after our projects are complete. Additionally, we were able to provide school supplies to a worthy local Fort Worth child and family services organization who's mission is to protect children and preserve families.
A HUGE THANK YOU to:
North Texas Contracting
LMI Painting
Sealant Solution Inc.
Texas Specialties & Installation Inc.
National Stage Equipment Co.
Johnson & Sons LLC