Education: B.S. Building Construction – Texas A&M University
Advanced Management Program – AGC of America
As President/CEO, Russ oversees the day-to-day management of the firm. Having previously served as VP of Operations and Executive Vice President, he has taken a key role in all aspects of the performance of SEDALCO. Russ continues to take an active role in supporting the Preconstruction Services provided by the firm, providing contract negotiations, new project procurement, and client interface throughout the duration of a project. His primary responsibilities center around implementing the key strategic initiatives of the firm which are built on a foundation of the firm's Mission and Vision Statements
Russ has served and currently serves on the Board of TEXO; which is both the Associated General Contractors (AGC) and Associated Builders and Contractors (ABC) chapters for the North Texas Region. He currently is Chair of the Government Affairs Committee for the Chapter, also serves on the Executive Committee, and served as a Chair in 2016. Russ has also been an active participant in the Construction Industry Advisory Council to the Department of Construction Science at Texas A&M University.
He has been active on State of Texas legislative initiatives through his participation on the Board of the ABC of Texas in Austin.
Locally, Russ has served on the Board of Directors of the Southwestern Exposition and Livestock Show, held annually in Fort Worth. He has also served the community by participating on the boards of numerous service and community organizations. This includes Lifeline Chaplaincy and Fortress Youth Development Center.
Russ and his wife Susie enjoy an active life which includes boating, golf, and spoiling grandkids. They are privileged to serve with the other members of the Legacy Church of Christ in North Richland Hills, Texas.
Russ Garrison
President/CEO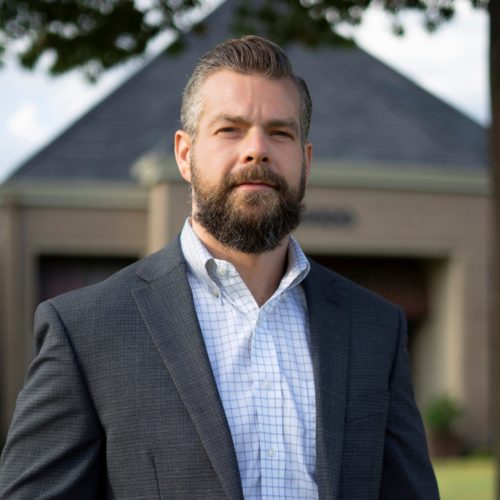 Education: B.S. Construction Science – Texas A&M University
Advanced Management Program – AGC of America
Jared Hicks joined SEDALCO in 2004 and is a graduate of Texas A&M University with a Bachelor of Science in Construction Science. As Executive Vice President, Jared takes an active role in all management aspects of SEDALCO. Jared is the primary executive overseeing the administration and supervision of all operations staff, including project teams and office support staff. He works in concert with project teams in order to improve project efficiency by overseeing controls including cost control, project scheduling, onsite safety, and quality. Having broad experience with both pre-construction and operational responsibilities, Jared has held leadership roles on projects for numerous public and private clients.
Community and civic involvement includes the City of Fort Worth Construction and Fire Prevention Board of Appeals, TEXO; which is both the Associated General Contractors (AGC) and Associated Builders and Contractors (ABC) chapter for the North Texas region as well as the Construction Industry Advisory Council to the Department of Construction Science at Texas A&M University.
Jared is married with two children and lives in Fort Worth.
Jared Hicks
Executive VP/ Director of Field Operations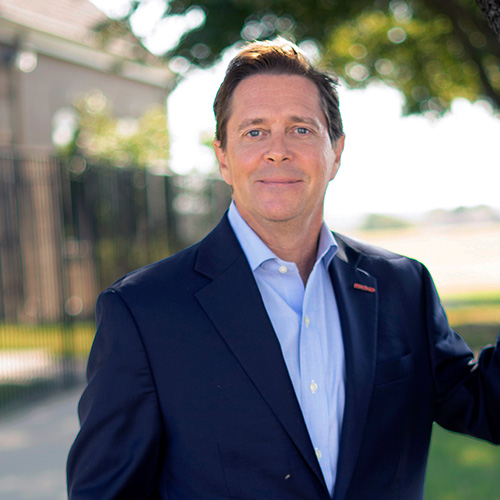 Education: B.B.A. Accounting – Harding University
Certified Public Accountant, Texas and Oklahoma
As CFO, Holliman brings over 30 years of experience and manages all financial, accounting and risk management aspects of SEDALCO. Prior to SEDALCO, he owned his own business for over 13 years, consulting construction companies to promote productivity and efficiencies in financial and operational processes. In his role, he continually develops best practices for SEDALCO processes and systems. He oversees a talented accounting team, of which most have worked for the company for over 15 years.
Holliman served as Chairman of the Board of ABC North Texas, which is now consolidated as TEXO representing the Associated General Contractors (AGC) and Associated Builders and Contractors (ABC) Chapter for the North Texas region. He has also served as President and Board Member to the DFW Chapter of North Texas Construction Financial Management Association (CFMA). Among his other industry and community involvements, he is proud to currently serve as a Member of the Board of Directors to ABC National representing the TEXO Chapter, currently serves Chairman of the board of ABC of Texas and is an active member of TEXO's Government Affairs Committee.
Additionally, he serves in a volunteer leadership capacity on one of ABC's National Government Affairs Committees that oversees its' national advocacy efforts, as well as other ABC National Committees to help the construction industry. GPaul serves on the Architectural Committee for his neighborhood Homeowners Association. He is also a Kappa Alpha Order alumni,Gamma Omega Chapter and formerly served as an advisor and counselor for the fraternity – Midwestern State University.
GPaul with his wife of over 25 years and their three children, enjoy church activities, golfing, and raising registered Beefmaster Cattle for FFA, 4H, and other show competitions.
GPaul Holliman
Executive VP/CFO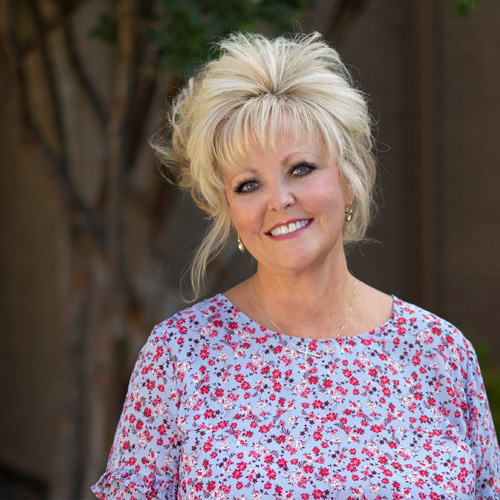 Education: BBA – Management / Marketing, University of Texas at Arlington
Vickie joined SEDALCO in 1989 and has the responsibility for SEDALCO's HR activities, including employee benefits, workforce development and training, healthy workplace initiatives, and HR processes and information management. In addition to her human resources background, Vickie has a wide range of experience in operations and marketing.
Vickie is a member of SHRM and TEXO. She is an advocate for the ASPCA and the Humane Society of the United States. She is a volunteer at local equine therapy center and also donates her time and services to a non-profit organization which ministers to children with life-threatening illnesses.
Vickie and her husband, Mike, spend all their spare time breeding, raising, training and showing double-registered Paint and Quarter Horses on their ranch.
Vickie Walker
Director of Human Resources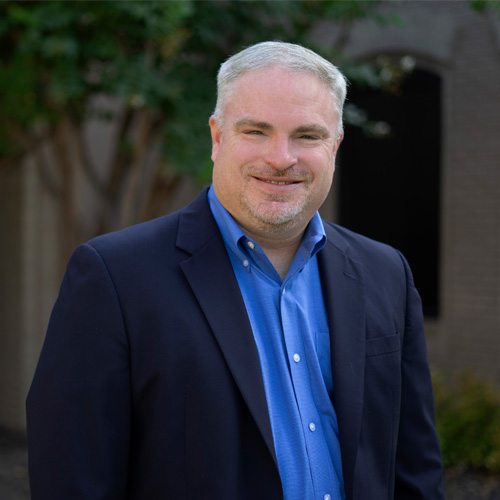 Ben Milner joined SEDALCO in 2018 as our Director of Preconstruction Services. Ben holds a B.S. in Building Science and Construction from Auburn University. In his role, Ben is responsible for leading our preconstruction and estimating services and works closely with business development and operations to insure excellent client experience, design team collaboration, accurate cost projections, favorable vendor relationships, and project risk analysis.
Ben brings to SEDALCO broad experience across multiple construction business sectors including educational facilities, warehouse, retail, office, and ecclesiastical projects.
Ben is married with four children and is active in his church and the Trophy Club Youth Baseball Association.
Ben Milner
Director of Pre Construction Services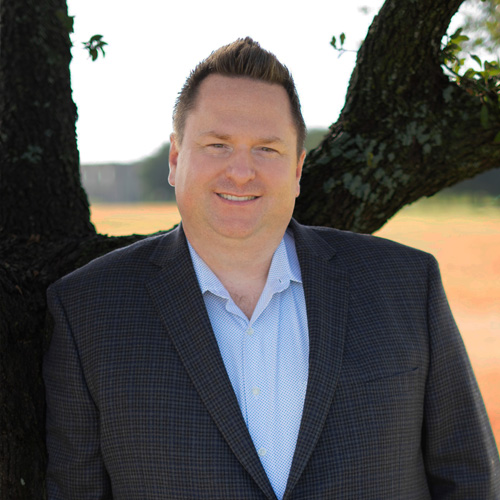 Education: B.S. Construction Management – Central Western University
Intelligence Operations Specialists – Community College of the Air Force
A United States Air Force Veteran, Eric has extensive and diverse experience across many market sectors of the built environment having management experience in the construction of office and corporate headquarters, healthcare, university and upper education projects, K-12 education bond programs, and major sports facilities. As Houston Division Manager, Eric's responsibilities include providing key operational and management support of our clients and projects in that region and taking a key role in expanding our opportunities within the growing and expanding Houston Area Region. His role is essential to our business development success and is the primary point of contact. He is dedicated to ensuring the best construction experience for our clients.
Eric is actively engaged in Houston Chapter of the Associated General Contractors Government Affairs Committee, the Industry Advisory Board for the University of Houston, and member of the Gulf Coast Chapter of A4LE (Association for Learning Environments). Eric is a graduate of the Dale Carnegie Management Program and earned the Highest Achievement Award.
Eric lives in Spring, Texas and has one daughter who attends college at the University of Texas-Arlington.
Eric Taylor
Houston Division Manager